Wondering, how to prepare financially for a baby in 9 months? Find out below.
———–
First-time expectant parents have a lot to look forward to. Waiting for their little bundle of joy arrives.
It's an exciting and anxious and financially overwhelming time!
Life is going to change dramatically!
While those about to become parents usually realize there are some challenges ahead. That might even cause some anxious feelings about the state of your budget and finances.
According to a 2017 report from the U.S. Department of Agriculture (USDA) in Washington, DC, middle-class American parents spend an average of $233,610 to raise a child from birth to age 17.
Don't despair – help is here. Below, I've put together an all-inclusive list of the most common (and costly) expenses you will likely encounter when having a baby.
Ready, set . . . let's get ready for a baby!
————–
Between your prenatal checkups, baby essentials and even a new wardrobe to dress that growing belly, things can add up quickly if you're not careful.
Prepare for prebaby expenses.
Here are some pre-baby expenses to include in your budget before your bundle of joy even gets here.
Monthly Budget for Basics: $150-$300. As you start to prepare your life-with-baby finances, factor in these costs now, so you won't be surprised when the time comes. Plan for at least $150-$300 a month
Checkups
Ultrasound & Labwork
Prenatal Vitamins
Dietary Needs
Maternity Wardrobe
Baby Gear
For The House
For The Car
—————
First Month
Track Your Spending
Simply creating a budget that tracks all income and expenses. Your budget forecasts current and future spending.
In addition, it helps you to gain greater control over your finances.
Especially before baby!
Although there are many sophisticated budgeting worksheets available, I recommend starting simple.
You do not want to become overwhelmed or spend extra money developing a method you are unable to maintain. Given everything that's already happening (growing) around you.
Instead, you may consider downloading an app online.
We use the free app Personal Capital to track our monthly spending.
Your account balances are updated in real-time!
Personal Capital is a smart way to track and manage your financial life. We absolutely love it, having all our accounts in one area. We're able to track our net worth and day-to-day budget needs.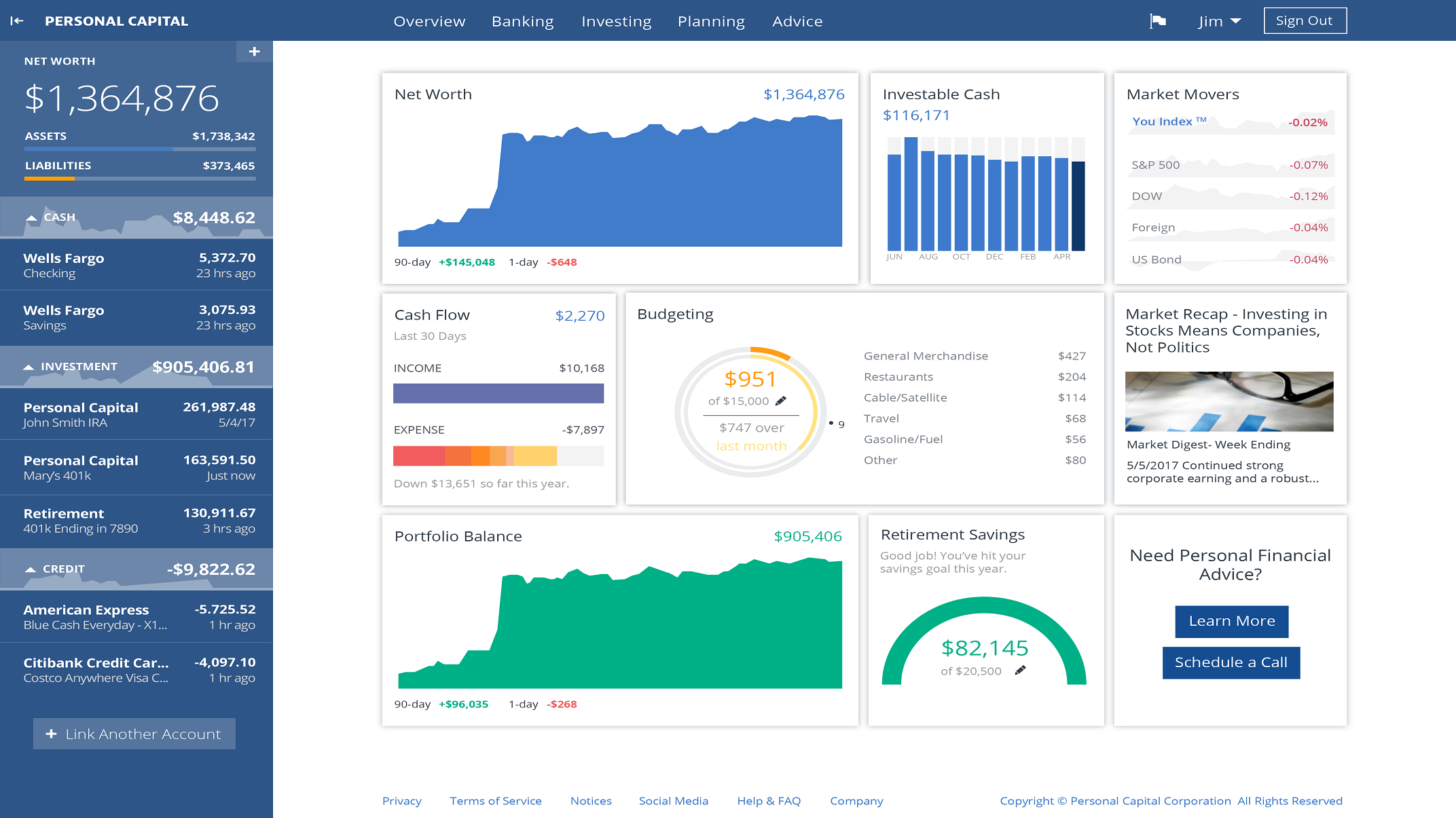 Pay Bills on Time
Do you enjoy giving creditors extra money? If you answered no, the best way to prove this is to pay your bills on time.
When you pay bills late, you are penalized by paying a late fee.
On top of the interest, you might be paying if you're carrying a balance. Not only does this create a pattern for poor credit, but it also forces you to pay extra money.
A good rule of thumb is to pay bills before or on the date required. If you pay your credit card bill sooner than usual, you may be able to lower the interest you are charged on it.
This helps you to avoid late fees and moving you one step closer to financial freedom.


—————
Second Month
Budgeting
Budgeting — ooh, what a scary word!
That + a new baby can downright frighten someone into a panic attack.
Nonetheless, I suggest that you tally up your expenses on a piece of paper.
We all understand the value of such an exercise, but when it comes to the practicality of putting a budget together, we get cold feet.
Budgeting doesn't have to be so painful when you have a systematic series of steps to follow.
When creating your new budget, keep in mind your upcoming childrearing costs.
According to the USDA's calculations, households with an annual income above $65,800 can expect to spend about $1,120 a month to provide an infant with basics like food, clothing, shelter, transportation, and childcare.

Create A Budget You Can Both Live With
Below is a breakdown of how experts suggest you should allocate no more than the following percentage of your gross income to each category:
35% Housing – includes mortgage or rent, utilities, insurance, taxes, and home maintenance.
20% Transportation – includes car payments, auto insurance, tag or license, maintenance, gasoline, parking, and transit.
15% Debt – includes student loans, retail installment contracts, credit cards, personal loans, tax, and medical debts.
20% Other – includes all other expenses: food, clothing, entertainment. childcare, medical expenses, and charity.
10% Savings – save at least 10% of your income throughout your working life. Pay yourself first!
————-
Go Over Current Bills
Mistakes happen, and it seems as if they pop up on bills quite frequently.
How closely do you read your statements, receipts, and bills?
Do you take the time to review the actual charges, or do you simply assume that the bill is correct?
Remember that when it comes to numbers, errors happen frequently.
It is estimated that consumers lose billions making unnecessary overpayments on accounts each year.
For example, cell phone bills are notorious for being wrong.
Pro tip: Re-examine last year's taxes. If you have the time and gumption, there may have been a few deductions you may have missed. If they are large enough, the government may owe you money.
Double-check your bills to see where you can save some money, especially in preparation for your bundle of joy!
_____
Fully maximize An Emergency Fund:
A good Financial rule of thumb recommends having three to six months saved up to cover expenses (rent/mortgage, utilities, food, insurance, and debt payments) in case of unemployment or an inability to work.
Even saving in small amounts can add up in the long term.
—————
Third Month
Check up on your credit Even if you pay your bills on time every month, errors can slip into your credit report.
You can order your credit report from Equifax, Experian, or Transunion.
Payoff Credit Cards & Get Out of Debt Completely (If You Can)
One of the biggest contributors to the 'hamster wheel of debt.'
New research, found that people do not fully understand how long it would take them to settle their debt if they pay only the minimum payment a certain amount each month.
The study conducted by three researchers from Duke University was presented recently during the Conference on Consumer Financial Decision Making.
According to the experts, there's a trick to paying your credit card balance the correct way.
Paying only the minimum amount due each month is a big mistake.
Understand that when you pay a low amount, what you're paying will only go to the interest of your debt (if you're lucky). With high-interest rates and sometimes hidden fees credit cards and any debt really are a wrench to financial freedom.
Make it a point to get rid of them!
The best move to do then is to pay more than the minimum amount required to lower your balance moving forward. This is because when you pay more, a huge part of your payment is then applied to the principal balance instead of going to the interest.
Learn the Debt Dos and Don'ts
DO break your bad debt habits.
DON'T delay paying off credit cards completely.
DO communicate honestly about your spending habits.
DON'T abuse your credit. Although it might be tempting to buy fancy new electronics or furnishing for your new home, impulse purchases can really add up and harm you down the road.
—————
Fourth Month
Make a friend in HR. Get a full briefing about maternity or paternity benefits from human resources.
Federal law requires you to give at least 30 days notice when requesting time off under the Family and Medical Leave Act, which entitles any new parent who works for a company with at least 50 employees to take up to 12 weeks of unpaid, seniority-protected leave.
Your employer must pay the usual portion of your healthcare benefits for the duration.
————
Fifth Month
Have a heart-to-heart. While the answer may or may not be entirely clear right now, but it's a good time to ask will you return to work or stay home when the baby arrives?
A sit down with your partner to figure out the best point of action for your family, is necessary.
When making your decision, keep in mind the following expenses.
Full-time, out-of-home child care averages $4,000 to $6,000 a year, $12,000 to $15,000 in major cities.
Nanny care can be even higher.
Or you may want to keep your job after baby.
Because of your companies long-term perks like your 401(k) plan, pensions, benefits and potential advancements in your career track.
Do you both enjoy your work and feel it's important to continue? Or is it better for your family to have one parent at home?
Figure Out Daycare/Inside The Home Childcare.
If you plan to return to work, your second trimester is a great time to evaluate childcare options—before your energy wanes and mobility becomes complicated
———–
Sixth Month
Plan for tomorrow… today. While nothing can replace a loved one I highly recommend you Buy life insurance.

I'd recommend expectant parents stick to term life, preferably 20 years or less and buy at least six to eight times the amount of their gross annual salary to cover the anticipated dependent.
Cash-value policies like whole life, variable life, and universal life are quite complicated and often a bad deal — especially when you can earn interest through other means, such as tax-deferred and tax-free investments like retirement accounts and college savings plans.
Write a will. I know – you loathe the idea of both parents passing and someone else has to raise your child and manage your finances.
But – it's necessary to do, and actually easier to start, and complete before your baby is here.
_________
Seventh Month
Save For a Rainy Day … And More
Starting a family or retiring from your job might seem like a long way off, but it pays to start planning today.
Saving and investing is an essential part of your family's financial game plan – and it means more than just putting a few dollars in a saving account.
Your savings game plan should include:
This is a continuation from the second month's budgeting and 3-6 months of emergency savings.
Retirement: With so much going on in your third trimester, retirement savings is the furthest from your mind but, the sad reality –
Nearly half (46%) of all American workers say they have less than $10,000 in savings. (Money.com, March 9, 2010).
In part because of slow down, or stop in its entirety savings towards their 401K.
Moms (or dads) who stay out a year or more can pay into a special retirement plan known as a spousal IRA. The IRS allows a nonworking spouse to set aside up to $3,000 a year and to deduct the amount from the family's taxable income—even if the spouse funds a 401(k) plan at work.
Child's Education: Believe it or not – it is never too early to start saving and planning for your child's education.
You can even open up an account now; most plans will give you up to six months to add a Social Security number when the baby is born.
Even if you don't have much extra space in your budget (I highly advise you take care of your emergency and retirement funds beforehand).
You can set up a 529 college savings plan (they allow you to accumulate as much as $305,000 per child and not pay taxes on the earnings) or bank savings account for your child and encourage family or friends to contribute in lieu of other gifts.

_____________
Eighth Month
Babyshower and gifting things: At this time, your friends and family have probably planned a shower on your baby's half.
Factor in friends' benevolence, oftentimes, people tend to be unbelievably generous when a child is born.
Take a page out of my book and wait and see what you receive before you buy anything for your baby.
529 Investment Plans
Your new budget might not leave much room for a college savings, tax-advantaged plan. I'd like to offer a simple solution.
On our baby shower invites, with the birth of our firstborn daughter – we added the link to her 529 college savings plan and encourage family or friends to contribute in lieu of other gifts.
It was a hit – because of it, our daughter had $500+ dollars already saved up outside of what we contributed too.
The best part – you can add this link continuously to yearly birthday invites, or make suggestions for Christmas or christening in lieu of other gifts.
Ninth Month & Beyond
Cover Your Baby. Most health insurance companies allow new parents 30 days after delivery to add their newborn to their policy. Check with your carrier or human resources.
Preparing for your financial reality now will help you focus more on baby and less on your bank account. While budgeting can be hard, a healthy financial outlook makes for a happier family.
_________
Enough doom and gloom! I know budgeting talks are never fun, but, as I've continuously mentioned, they are absolutely NECESSARY.
The nine months will fly!
Once a baby joins the household, your bonds as a couple will stretch in new and different directions; it helps to reinforce them now.
Cut time in for your significant other, things are going to change drastically.